Tenant Improvement & Commercial Renovating
Whether you're a tenant or a landlord, you know exactly what you want and when you need it. And we have the means to give it to you. Electrical, T-bar ceilings, plumbing, HVAC, floors, and painting – we can do it all and we'll do it on time and on budget. From small projects to major refurbishing, our improvements are always implemented with the same amount of care and professionalism. Our crews are currently working in Valencia, Santa Clarita, Los Angeles, and San Marino California.
Boulder Builders provides the expertise to help businesses, small or large, meet their constantly changing needs for expansion. Whether it be moving work centers, or a total office renovation, we will take the ownership of your project's completion. We work around production schedules or office hours to help you stay on schedule during your project. Boulder is fully experienced in renovations and rebuilding for fire damage and water damage.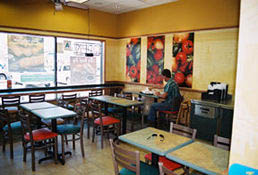 Commercial renovation is offered by Boulder Builders to restore and revive your business properties. The whole process from concept to completion is controlled by Boulder Builders ensuring a hassle-free job from start to finish. Commercial renovation of your property in line with your ideas and requirements is what our team of craftsmen specialize in. We listen to your needs then our skilled architects with years of experience translate them into a design suitable for construction following your original concept. Construction pictures are from our experienced contractors Pasadena and Valencia California.