Commercial Painting & Vinyl Wallcoverings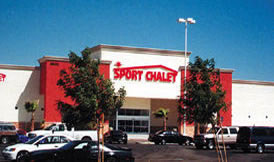 Commercial Painting – Boulder Builders focuses on service. We have the knowledge, manpower and equipment necessary to handle all of the decorating and coating needs of our customers.
We specialize in painting, vinyl wallcovering installation, spray-applied coatings, faux finishing and wood finishing. Painting in latex, oil, acrylics, urethanes and many other finishes as well as staining, varnishing, lacquering and re-finishing of millwork and interior trim. We offer advanced skills including electrostatic spraying, epoxy coatings and new and original wall coverings.

The Boulder Paint Team can handle any project but their specialty is definitely commercial painting. The team has worked on projects for some of the world's most recognizable businesses, including: Jiffy Lube, KFC, Subway, McDonald's, Barnes and Noble, El Polo Loco, and BaskinRobins